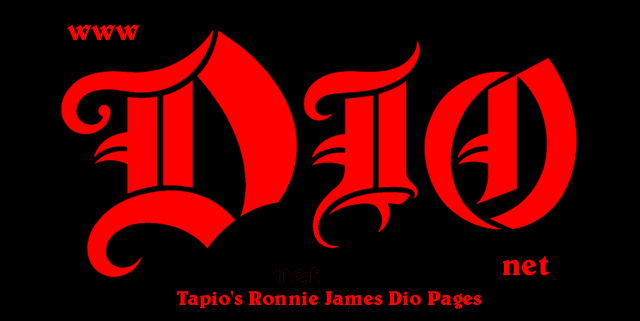 These pages are dedicated to Ronnie James Dio, the singer known from Dio, Rainbow, Black Sabbath and numerous other bands.
Ronnie was with us in the rock world from 1957 until his death on May 16th, 2010. He and his work will not be forgotten. Ever.
These are not the official Ronnie James Dio pages. The official pages can be found at address http://www.ronniejamesdio.com/
These pages are hosted by Angen Computing.
---
This page is maintained by Tapio Keihänen, E-mail: dio@iki.fi.
These pages are continuosly updated. Check out the News and Updates sections for latest updates.
URL: http://www.dio.net/